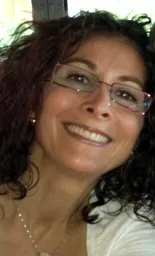 Dr. Dorit Sar-Shalom completed her undergraduate studies at the University of Jerusalem and earned a Bachelor's Degree in Chemistry. She has also attended Zinman College of Physical Education at the Wingate Institute in Netanya, Israel, where she earned her Bachelor's Degree in Physical Education with a specialization in Posturology. She later went on to earn her degree in Chiropractic, Anatomy and Acupuncture from Parker University of Dallas, TX.
Dr. Sar-Shalom has been practicing Chiropractic in the Dallas area since 2001. She takes an active interest in treating animals and offers trigger point and massage therapy for dogs.
Dr. Sar-Shalom enjoys staying active by trying different sports. She reached the top of Mount Kilimanjaro in December 2013! At 19,341 ft. (3.66 mi.) or 5,895 m. (5.90 km.), Mt. Kilimanjaro is the tallest free-standing mountain in the world and the highest point in Africa. Below are some pictures taken during the climb.